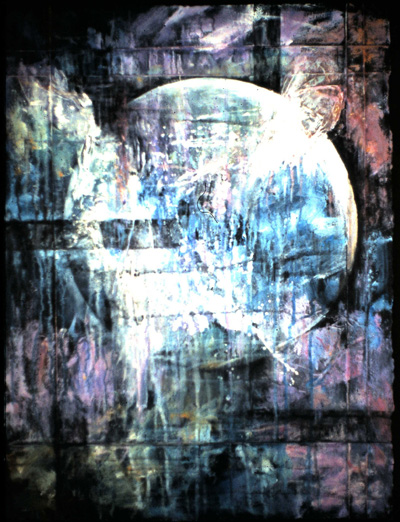 Vapors of Beingness--The fabric of life is deep and mysterious . . . woven of many dimensions of experiencing and dreaming . . .ever changing and always "Becoming" . . . a gossamer mantle of one's own Specialness . . . one's unique "Vapor of Beingness."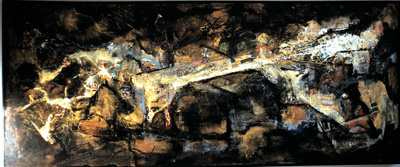 Cave Allegory Description here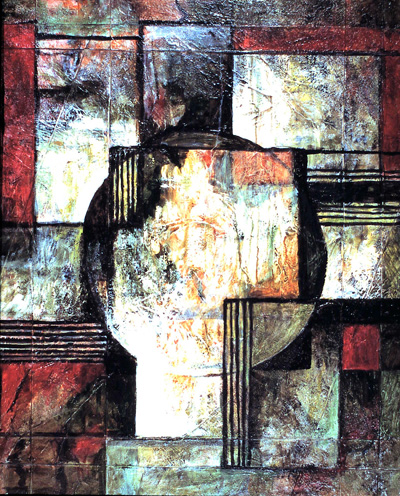 Epiphany 1---more about the Epiphany series
While reflecting on [a] new variation in my imagery, I experienced an epiphany: a sudden intuitive realization that the large central circle had changed in Meaning from that of an ordinary Being, as previous works, to that of a visual metaphor for God. And the flows (the Life Force), the lines (the inherent geometry of the Universe) and, in "Epiphany #2," the emergence of the small circles (us) seem to make manifest my belief in God as the Center of all things.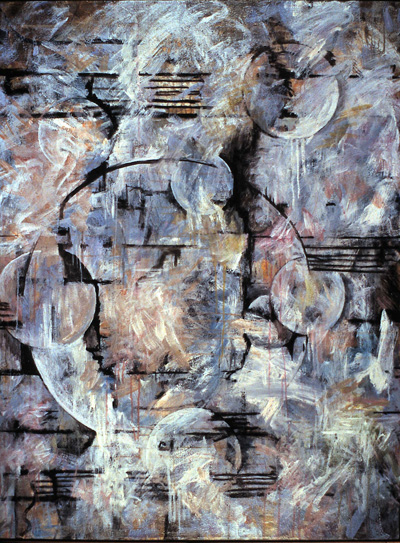 Epiphany 2
Epiphany 1: In the beginning there was God and His Universe...and the darkness was on the face of the deep...and God said, "Let there be light," and He divided the light from the darkness.
Epiphany 2: And on the sixth day God created Man (both Male and Female) in His image and likeness...